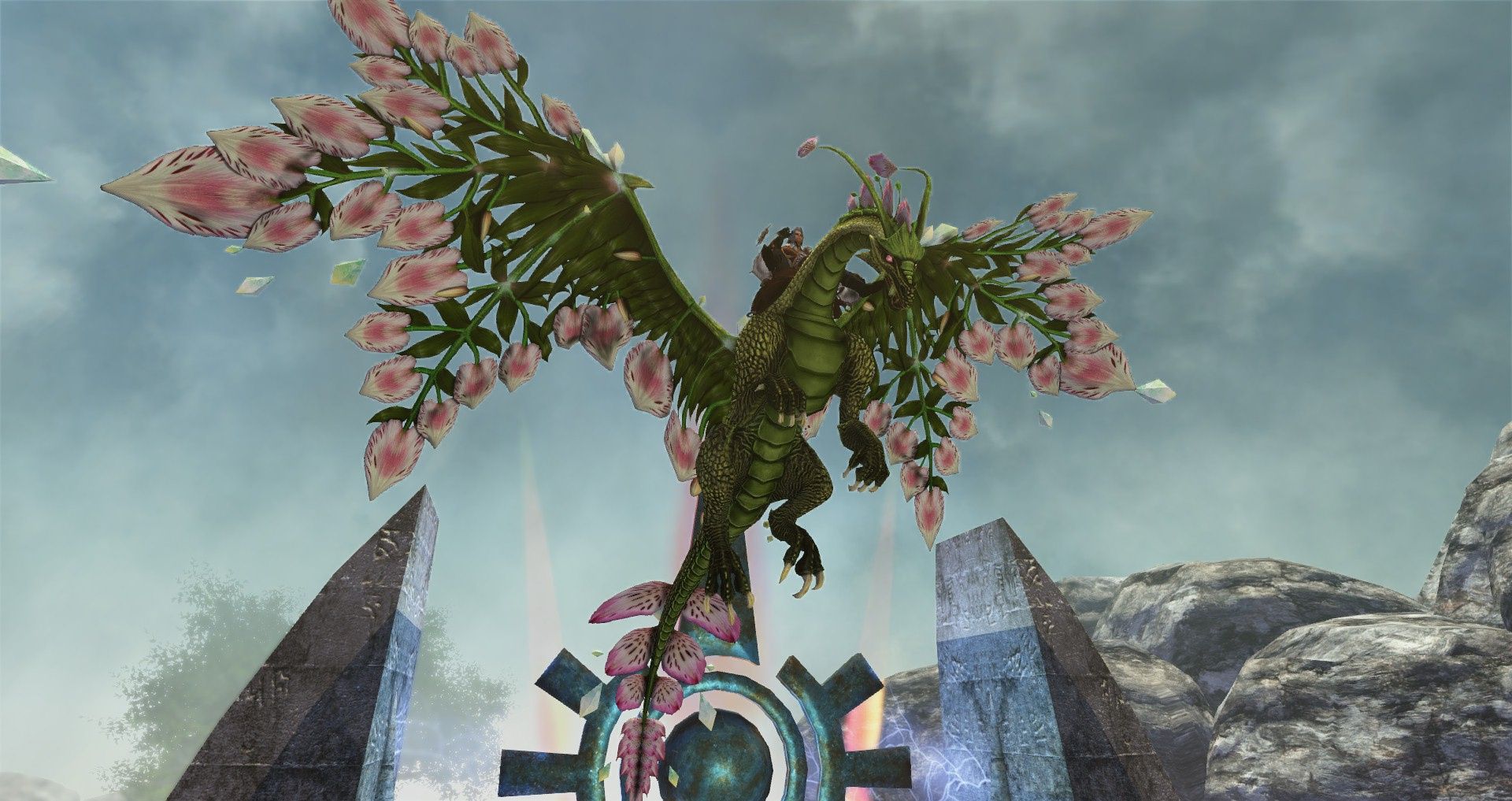 Here is the latest Dragon that Aiden has been working on:
Alstromera, the Summer Queen
, the first of three seasonal Sylvaran-variants. She represents summer, and the main inspiration was Lily of the Incas/Peruvian Lilies (Also known as Alstroemeria, which is also where we got the name with some modification).
Players who have Alstromera will have either the title "
Queen of Summer
" or "
King of Summer
", depending on the gender of your character.
If you are interested in getting early previews on what Aiden is working on, or want to help support her to do dragons more often you can follow or support her Patreon here:
https://www.patreon.com/user/posts?u=20328797
We have also started making some conversions of untameable Dragons, but those will be rolled out slowly over time or will be delayed until we come up with how we want to make them available in game.