Staff member
Developer
Game Master
Hello AdeptGamers,
We have put together a small global drop event for you to farm over the next month as a thank you for sticking with us and being patient through the worst times.
and we have brought you some QoL updates, bugfixing and more.
The Global Drop Event: Bloody Hunter's
Will last for 2 patching periods (about 4 weeks)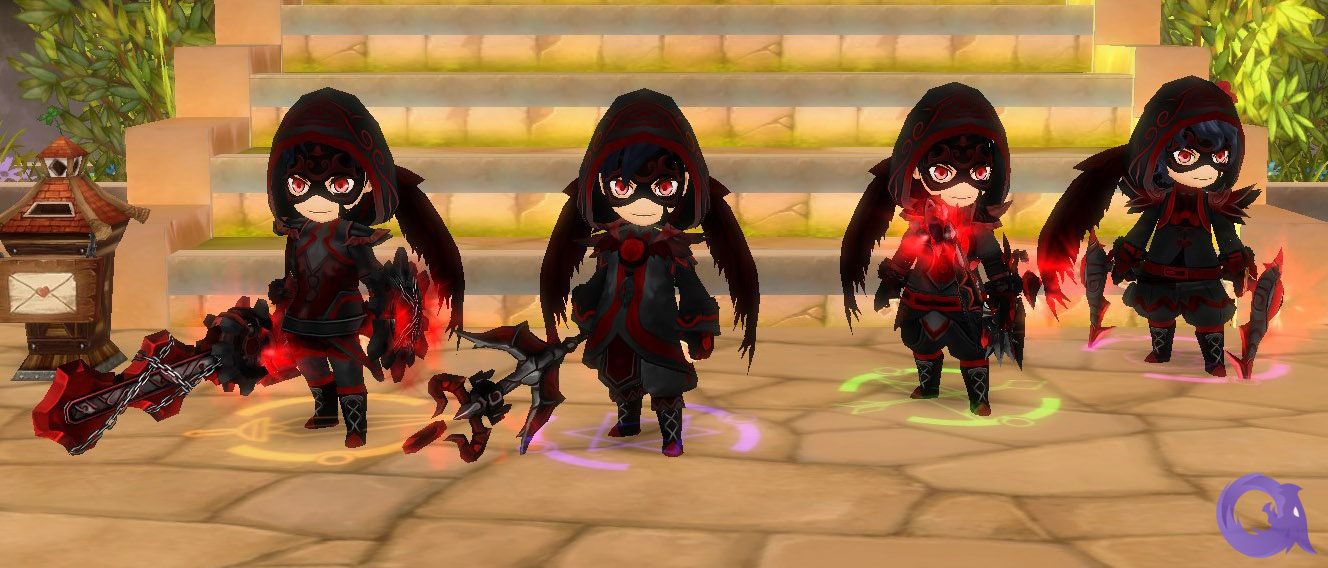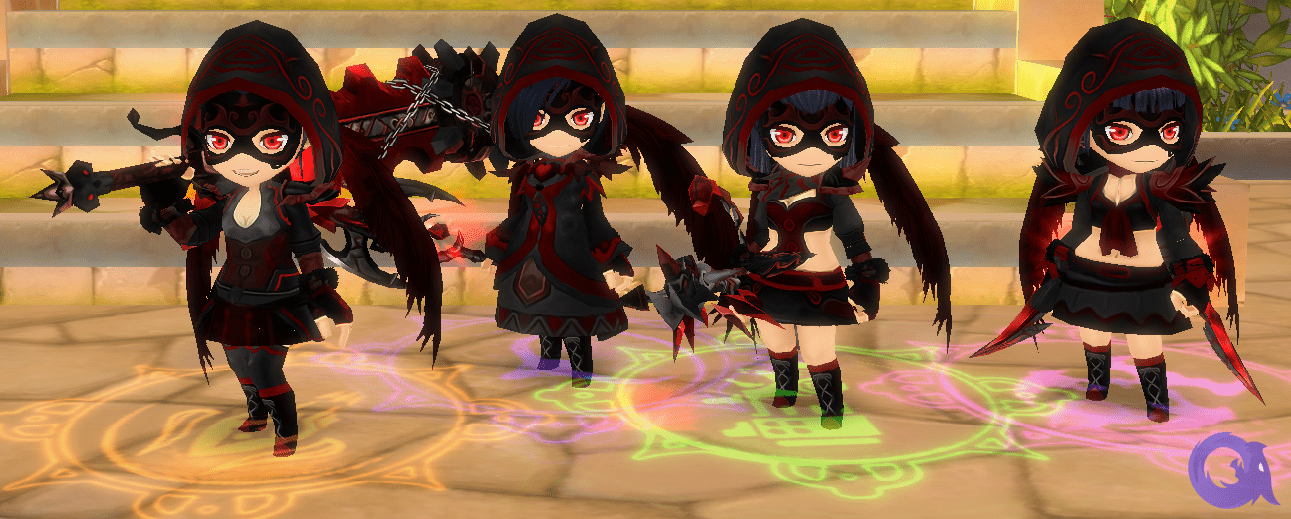 Event:
Added a Global drop [Bloody Hunter Scrap] (fairly low rate)
Added Bloody Hunter event cosmetics that can be exchanged for Bloody Hunter Scrap's at the Dragon Lord Shrine in Odellia.
Updated Dragon Lord Shrine rewards.
- B23 Pitch Dark Prison Scroll = 10 Scraps
- Drakos Fl.47 Scroll = 20 Scraps
- Angel's Feather = 10 Scraps
- Bloody Hunter's Costume Piece = 20 Scraps (Each)
- Bloody Hunter's Wings = 30 Scraps
- Bloody Zauharant = 50 Scraps
- Bloody Shield/Talisman/Kickball = 15 Scraps
- Bloody Hunter's Face Style Item [Human] = 3 Scraps
- Event Megaphone = 2 Scraps
Costumes:
Added many missing weapon costumes into the cosmetics section of the cash shop for 5CC
Bright Saber
One-Handed Cleaner
Cheap Bat
Chocolate Cookie
Boss's Golf Club
Chainsaw
Two-Handed Cleaner
Royal Racket
Ice Cream
Pink Umbrella
Magic Wand
Ribboned Fork
Witch's Broomstick
Owl Staff
Golden Magic Staff
Poop Stick
Skewered Barbeque
Restricted Area Sign
Candlestick Spear
Red Moon Spear
Octopus Bow
Cupid Bow
Plumber Bow
Black Bow Gun
Frog Crossbow
Fishbone Crossbow
Dryer Crossbow
Black Circle Gun
Love Bag
Gourd
Three-Potato Skewer
Hook
Iron Saw
Super Pincers
Potato Skewer
Steel Food Tray
Cash Shop:
Changed prices of CC
- 1 cc = 15 cash
- 5 cc = 75 cash
- 10 cc = 150 cash
- 50 cc = 675 cash ( 10%)
- 100 cc = 1200 cash ( 20%)
Exp Lock Card added for 0 cash under Adept > Page 2
Added all missing hairstyles
Skills:
Fixed Boomerang Shot attack scaling on Summoner
Reduced Ninja Dagger Mana cost: 5% max mana -> 1.5% max mana
QoL:
Changed stacksize of account vault exntension from 1 to 99
Changed stacksize of Guild Vault Inventory Expansion from 999 to 99
Changed inventory type of Guild Vault Inventory Expansion from cons to IM
Upgraded "Macro" checkbox to perform true "Fast X Attack", with and without Chain Combo
Exp Lock Card is now 1 copper instead of 50gold when buying from daisy.
Increased Stack size of some consumables including Cake/Yogurt/Match Sticks to 9999
Added Elga Medal @ Khairy's Shop in Black Claw Nest Outpost
Quests:
Changed the level of bone dragon weapon quests to 60
Disabled Valentines / Cookie Factory quests
Bugfixes:
Swf Cutscene's have been Removed (Flash Error)
Fixed held position of Zauharant staff so it is no longer floating out of the hand (Applies to Bloody Zauharant too)
Fixed Bone Wings of Priest not showing
Changed the Login music to the correct one
Fixed Vanshi Gorge spawn point when using the Warp Tower.
Last edited by a moderator: